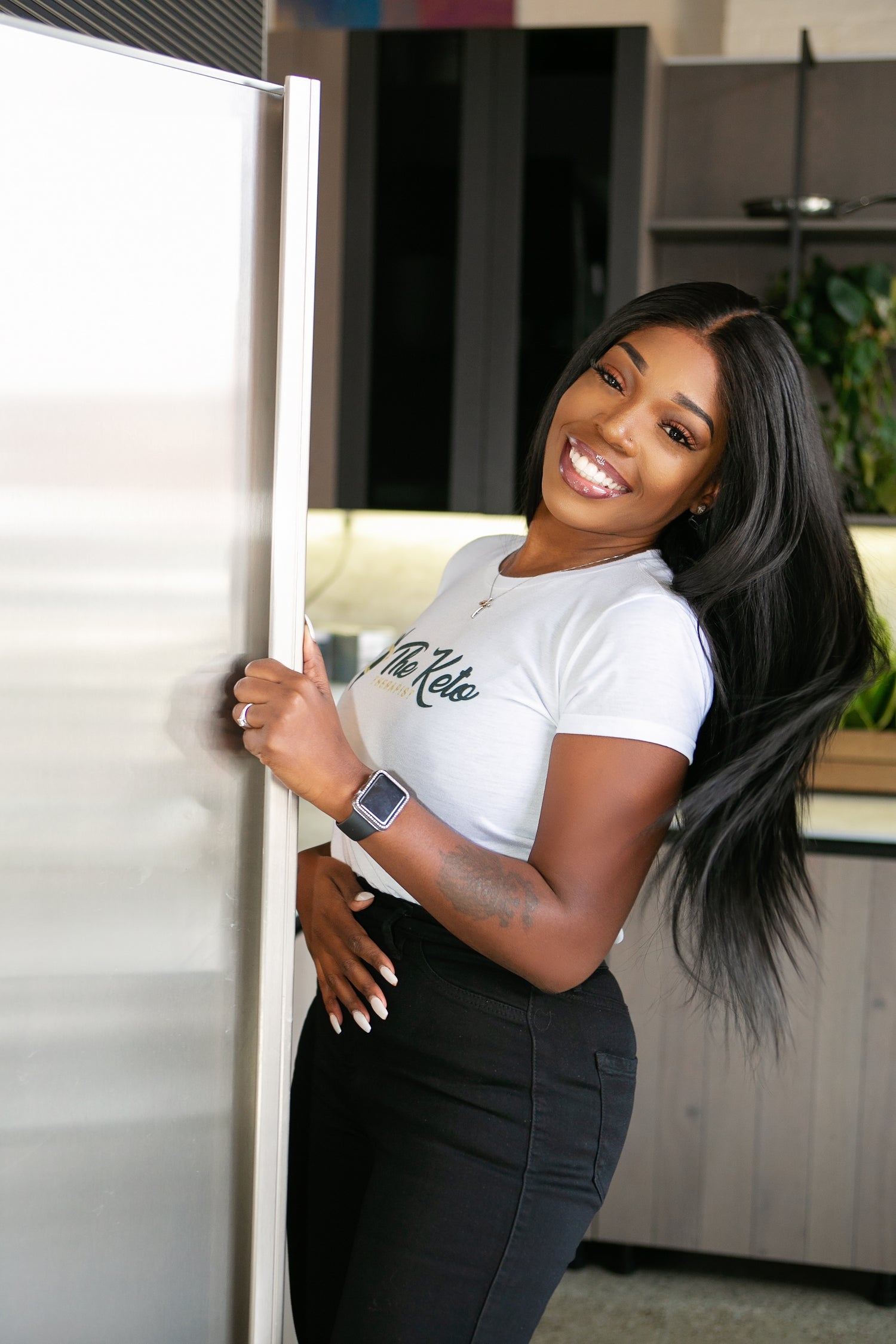 Marie Green
Hello! My name is Marie and I am known as The Keto Therapist. I am a Licensed Mental Health Therapist, weight loss coach, keto educator, and a keto/low carb recipe creator.
I started my keto journey back in 2018 after I gave birth to my son. Durning my pregnancy, I gained 70 pounds which put me into a deep depression. After trying so many fad diets, I finally gave in and reached out to a personal trainer who introduced me to keto and within  4 months of starting  keto, I lost 40 pounds!!
I have been on this journey for 4 years and love it! One reason why I love keto is that I can still enjoy the foods that I love and still maintain my weight.  I never really enjoyed cooking until I started this lifestyle. I had to find a way to help me stay on track and cooking keto/low carb recipes has definitely helped me maintain my weight loss.